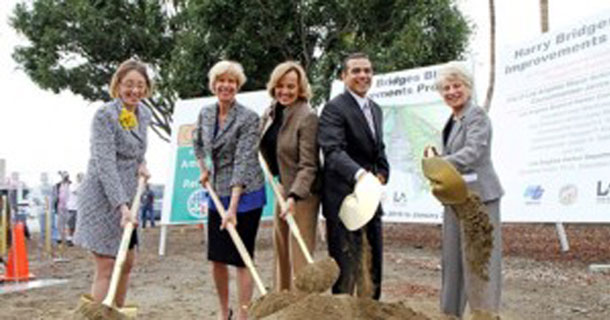 The Harry Bridges Institute, through it's Board of Directors and hundreds of volunteers, puts the above principles into action through the following programs:
WE HONOR TRUE LABOR HEROS
The average working man and woman – through our Video History Project (which records the life stories of pensioners) and through our annual Cesar Chavez Labor Tribute Banquet, Bridges Banquet and luncheon Honoring Working Class Women (which gives working families and their unions an opportunity to honor their own).
WE SPONSOR LABOR STUDIES CLASSES – we organize with high schools, colleges and sometimes elementary schools to "spread the gospel" of what the union movement has really accomplished – the eight hour day, pension benefits, health and dental insurance as well as better wages and working conditions.
WE SUPPORT PROGRAMS
THAT CELEBRATE DIVERSITY
Like the Tacoma, Washington, Celebration of Black History and Labor, educationals on sexual harassment, and Juneteenth Celebrations.
WE SPONSOR INTERNATIONAL
WORKER-TO-WORKER EXCHANGES
(paid by the individuals) and have led delegations to Cuba, Vietnam, Singapore, England, Mexico, Jamaica, South America and Australia.
WE BUILD BRIDGES BETWEEN THE LABOR MOVEMENT AND THE
UNORGANIZED COMMUNITY
Through sponsoring events like the Maritime Labor Forum, community support for the struggles of the Maritime Union of Australia, the 144 day grocery worker support with our Adopt-A-UFCW-Family program, the recent mini-conference with Harbor Area day laborers and the Coalition for Human Immigrant Rights of Los Angeles.